Many business owners struggle with getting business data from manual processes, varied software programs, and remote employees. The unfortunate result is lost data, poor customer service, and management decisions based upon inaccurate customer and financial data.
The solution is implementing an integrated credit card payment system with your QuickBooks® accounting software. By integrating your accounting system with your business processes and other programs, you can dramatically improve the effectiveness and profitability of your business. This eliminates manual processes, connects remote employees and has accurate customer and financial information automatically updated within your accounting system to make a positive impact on your bottom line.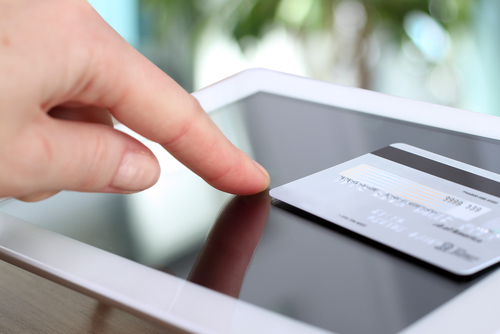 Novera Payment Solutions offers a great QuickBooks® Plugin that seamlessly integrates your credit card and debit card payments with your business accounting system. Combined with our money saving flat-fee merchant account, business owners are saving tremendous amounts of money through both lower credit card processing fees and reduced labor costs resulting from double entry processes.
Business owners considering the transition to a QuickBooks® integrated credit card processing system share common questions, so we thought we would outline some of the more common questions and answers here.
1. Why would I use your QuickBooks® Plugin (Instant Accept) and not just QuickBooks® by itself since it has the ability to integrate payments already?
A: Our plugin adds value to QuickBooks® and savings to your bottom line. If you are looking to process transactions through your QuickBooks® software, Novera's InstantAccept Plugin allows you stop using Intuit credit card processing (which is built in to QuickBooks). This can save you a substantial amount of money in your credit and debit card processing fees. Without the Plugin, you are limited to only the one merchant account provider (Intuit), which enables them to charge premium fees. By installing the plug-in, you are able to take advantage of Novera's low flat-fee merchant account and improve your bottom line. InstantAccept also has many enhancements that allow you to have more security and additional functionality that QuickBooks® does not offer alone.
2. What are the benefits of using Instant Accept and not just QuickBooks®?
A: InstantAccept has several enhancements for QuickBooks®. This includes the ability to store customer credit card information in a PCI compliant vault, run transactions from other devices and pull those transactions to your local QuickBooks®. InstantAccept also eliminates the need for a separate POS terminal eliminates the need for double-entry.
3. Does the QuickBooks® plug-in work with Windows and Apple operating systems?
A: No, currently only Windows based versions of QuickBooks® will work with the plugin.
4. I would like to learn more, what's the next step?

A: It's easy! Just setup a free consulation with one of our QuickBooks® merchant account plugin experts. Novera Payment Solutions also offers a transparent "FLAT FIXED FEE" pricing model. Our "FLAT FIXED FEE" lets you 
know exactly what they are paying for credit card services (merchant services) and is the most transparent pricing plan in the industry.