Process credit cards and checks for invoices seamlessly in QuickBooks®
Did you know Novera specializes in Integration for QuickBooks® payment processing for credit and debit cards, ACH (Automated Clearing House), EFT (Electronic Funds Transfer), and Electronic Check conversion using a powerful and secure Payment Gateway and Secure Vault Software.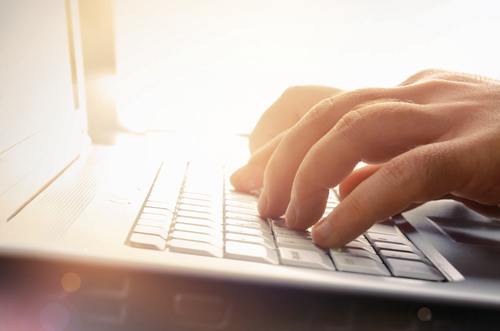 The Advantages of QuickBooks Integrated Credit Card Payments Are Many!
No need for "double entry"
You can now process recurring credit card payments set on a monthly schedule. No more need to ever perform double entry in two systems. Our solution also offers you the ability to take advantage of our revolutionary FLAT FIXED FEE merchant account pricing model.

Easy to Setup and Start Using Right Away
Our QuickBooks® online credit card processing solution is easy to use and is up and running within minutes. It is guaranteed compatibility for automated integration within QuickBooks®, so you can eliminate old outdated, unreliable, standalone credit card terminals. If your business has customers present needing to make payments in real time, then a simple USB mag-swipe reader can be attached in seconds for "card swiped" transactions.

100% Secure
Our solution is 100% secure, and PCI and PADSS certified. When transactions are sent from the software to the payment gateway it passes all data through a secure socket layer (SSL) to ensure all data is encrypted and cannot be compromised. Neither QuickBooks® nor Novera itself ever store any cardholder data; data is securely stored in a "Secure Vault". This is what makes the software PCI and PADSS compliant so you never have to worry about your payment processing being up to the standards of the cards brands MasterCard/Visa/Disc.

Flat Fixed Free Credit Card Processing
In addition to an easy to use turnkey solution for QuickBooks® users, Novera Payment Solutions has also developed a simple, transparent pricing model utilizing a "FLAT FIXED FEE" for merchant services.
Novera Payment Solutions QuickBooks Resources
The Novera Advantage
Novera Payment Solutions is a leader in the credit card payments industry, and we specialize in QuickBooks credit card payments integration. We are committed to helping businesses improve their bottom line by providing significant savings on credit card processing fees through our innovative and transparent flat fee merchant account pricing models for QuickBooks users.
Request a Complimentary QuickBooks Consultation Today!