QuickBooks® pitches itself as "a better way to run your business", allowing you to do more in less time, work anywhere, anytime, including all the essentials from bookkeeping and billing to payments and payroll.
No matter what type of business you have, keeping track of all your financial information is very important. Having a reliable accounting system that is easy to use is essential. QuickBooks® was created for use by small business and provides many features to cover your accounting and payroll needs.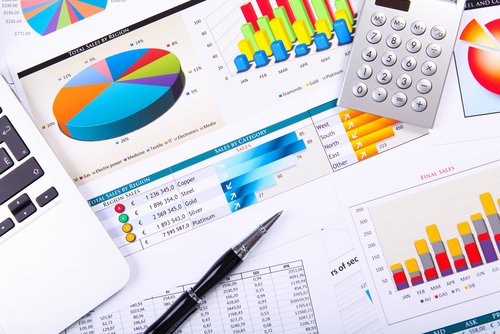 6 Possible Advantages of Using

QuickBooks®

for your Business
1. It's User Friendly.
QuickBooks® is probably one of the easiest accoutning programs out there to use. Sample companies are available for you to practice using the program with, allowing you to navigate through all of the features without messing up any of your company's real data. And of course, there are tips and help features to get you through any challenge that may come your way.
2. It's extrememly customizable.
A nice feature in QuickBooks® is the ability to customize it to fit your business. You can upload your logo to use on letterhead, invoices and reports. You can setup your own layout for documents to make them work the way you want them to. You can remove unecessary fields and edit the Greeting, Salutation, and more. There are also several different versions of QuickBooks for you to choose from depending on the type of business you have.
3. It's compatible with other popular software for business.
Since QuickBooks® is a widely used product, it is compatible with many other programs you may already use for your business. QuickBooks® was designed to be compatible with Microsoft Excel and Acrobat Reader. This allows you to import and export data for use in reports, presentations and more. If you are currently using Excel for your accounting, you can easily switch to QuickBooks without losing any of your work or having to re-enter everything; simply format your Excel document and upload your current data into the QuickBooks® system from Excel to get started.
4. It's inexpensive.
The price of QuickBooks® is very affordable compared to a lot of the other accounting programs on the market. Prices start at about $250 for the basic boxed package and as low as $12.95 per month for the online version. They even offer a 30-day free trial so you can try it out before purchasing. You don't even have to go to the store for the box version because they offer the program as a download on their website.
5. It keeps your data organized.
QuickBooks® can store a lot of information. It tracks all of your checks, bills and invoices and can even keep track of your inventory and send you an alert when it's time to re-order. This feature will not only save you time, but will also increase accuracy and reduce errors. You will always know where your business stands financially and you can even project forecasts.
6. If you accept credit cards, you can integrate your merchant account.
Using Novera Payment Solutions' QBPlugin, you can easily integrate your merchant account with QuickBooks. This eliminates duplicate data entry, streamlines your process, and saves you money on credit card processing fees.
From billing and payroll to statements and reports, QuickBooks® has you covered. Whether you are a small business or a larger enterprise, QuickBooks has designed a program just for you. If you are looking to get rid of that old ledger or are just looking for a change in your accounting software, QuickBooks could be your solution.
About Novera Payment Solutions
Novera Payment Solutions is a leader in the credit card payments industry. We are committed to helping businesses improve their bottom line by providing significant savings on credit card processing fees through our innovative flat fee merchant account pricing model.
Contact Novera to learn more about how we work with businesses to provide the most fair and transparent pricing structure available on the market today for credit card processing and our QBPlugin for QuickBooks!