We say it over and over again ... with our small business VoIP service you get "Fortune 500" features on a small business budget. Our cost-efficient phone systems come powered with features that give you the flexibility and functionality that the largest and most successful companies enjoy.
The Novera/Vonage Business VoIP features enable you to move around the office, work remotely, establish the image of a multi-desk office, handle departmental calls, set up custom greeting messages, and so much more.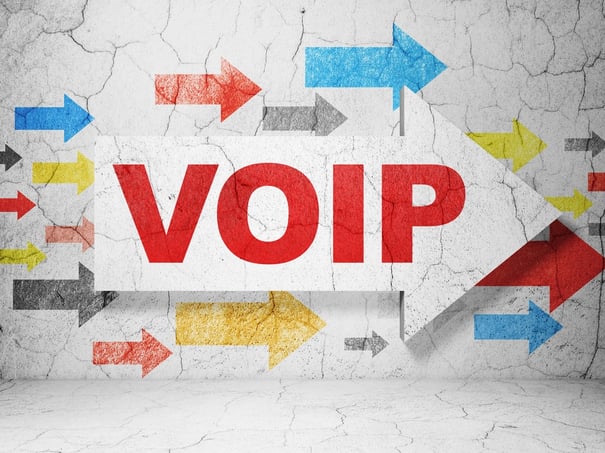 Big Business Presence on a Small Business Budget
Business VoIP solutions from Novera's Vonage solutions let you work the way you need to (and want to) by giving you the power to customize your phone system and mobilize your workforce. Learn more about our small business VoIP features that help your business compete with the big guys. The following are just a FEW of the features you'll enjoy with business VoIP.
Call Group
Calls can be forwarded to multiple extensions that will ring simultaneously.
Call Forwarding
Calls can be forwarded to a home phone or mobile number so that business calls are never missed.
Call Park
Call Park is a transfer service that allows you to "park" a call in a "spot" and have the call retrieved by another extension on the account.
Call Queue
The Call Queue feature is a dynamic "virtual waiting room" for inbound callers, allowing you to dictate the on-hold experience and efficiently manage call volume.
Call Transfer
Even in a company with two employees, the ability to transfer a call is an important part of looking professional. Sure you can just hand the phone to another employee, but what if you are both working from home in different locations? Our cloud PBX service makes it easy to transfer calls and connect workers, even when they're in different locations.
Local or Geographic Number
Portray a local presence in any additional market by publishing a local phone number in any area code.
Main Company Number
This number is attached to the main Virtual Receptionist to allow incoming callers to reach the appropriate department or individual by selecting an option from a menu.
Multiple Devices on One Extension
If you're looking for a multi-line phone system that can handle multiple calls across many devices, you will

be

glad to know that you can use up to three different phones on the same Vonage Business extension (e.g., desk phone at work, desk phone at home,

softphone

on your

smartphone

or laptop). Use the same phone number, voicemail box, and extension for all your registered

phones

at no additional cost.
Music on Hold
Have you ever called a company and been put on hold, and then all you hear is complete silence? It feels as if you have had the door shut in your face, and you are left wondering if the person has just hung up on you. As a small business owner, you want to make sure that your customers and potential customers feel like you care about them. Vonage Business Music on Hold feature is a very important part of indicating to your callers that you are a professional company that has its customers' interests at heart.
Virtual Mailbox
Used to gather voicemail messages for a particular function or for employees that do not need full phone service.
Virtual Receptionist
When it comes to Vonage's key features for business, Virtual Receptionist is not only one of the most popular, but it's also the feature that most businesses set up first. This sophisticated auto attendant lets you create customer pathways, routing your callers to the appropriate department or individual for a streamlined experience.
Toll Free Numbers
Toll Free Numbers let your customers in the U.S. and Canada call you without incurring any long distance charges – perfect for giving your company a professional image.


Request a free quote or consultation for your business today!