Accept Credit Card Payments ANYWHERE
Whether you are in the trades or operate a delivery business and want to accept credit or debit card payments on the road, Novera Payment Solutions' mobile card reader is the best choice for your company. You can accept mobile credit card payments today with Novera's mobile card reader! It's fast and easy to set up. With no need for a fixed broadband connection, you can accept payments anywhere you have mobile coverage.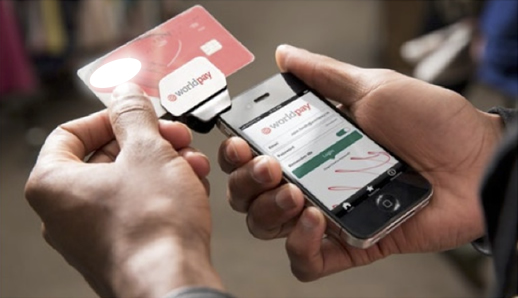 Novera Payment Solutions Makes Mobile Payments as EASY as 1-2-3!
1. Swipe the customer's card on your mobile card reader
2. Enter the payment amount
3. Customer accepts payment
You can now accept payments wherever your business takes you. With Novera, you'll enjoy fast and reliable processing from virtually any internet-enabled device. You can process payments easily and manage reporting from your mobile device. Simply download the mobile app to start accepting payments, add tax and tips, and email receipts with just a few screen taps!
Advantages of Mobile Payments?
Make a call; make a sale! Mobile payments turn any compatible mobile device into your handheld terminal.

Accept credit card payments anywhere with mobile network coverage

Accept all major credit or debit cards

Your funds, faster

Take payments in seconds

Real Time Reporting

We offer 24-hour support, every day of the year with WorldPay
Mobile Payments are a Necessity
Many businesses struggle to keep up with the pace of mobile innovation. Will you accept the challenge? Novera Payment Solutions is here to help you get setup to accept mobile credit card payments. We even offer a QuickBooks Plugin so can seamlessly accept credit card buttons directly through your existing QuickBooks software. We are a leader in the credit card payments industry and we are committed to helping businesses improve their bottom line by providing significant savings on credit card processing fees through our innovative flat fee merchant account pricing model.
Contact Novera today to learn more about how we can help you!