Please joi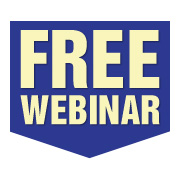 n the Novera Payment Solutions team for an educational webinar on January 24, 2017 @ 11:30 AM EST designed to help software companies understand the value and process of integration with Worldpay.
This valuable free webinar will be 45 minutes or less. We hope you'll join us.
As an attendee of this webinar you will gain the following:
B

enefits of Payment integration to your software application

Advantages to your customer

Progr

am Process Overview

Program Highlights
As an Integrated Software Vendor (ISV), when you choose Novera Payment Solutions and the Worldpay Link Gateway, you receive experts that can ensure seamless credit card payment integration, customer service and evolve with you as you grow. Our application support ranges in vertical markets including automotive, restaurant, healthcare and specialty retail, just to name a few. Novera can help you jump start your business and develop successful payments processing strategies. Link Gateway is a platform that allows you the flexibility to streamline and integrate payment systems with existing applications and software.
On this free 45 minute webinar, we'll discuss the additional benefits of using the Worldpay Link Gateway, inlcuding:
1. How We Provide Easy & Fast Payment Gateway Integration
2. Why We Are Payments Processing EXPERTS
3. How We VALUE Relationships with Our Customers & How You Benefit
Time is running out to register! Reserve your spot today.