QuickBooks is one of the most popular accounting programs on the market. Even if you have been using it for years, there are some features you may not know existed. We have put together several surprising features that QuickBooks offers. If you haven't used QuickBooks, perhaps these special features will help you decide to switch!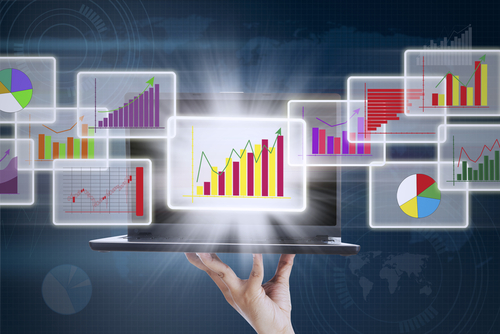 1. Fit to Width or Height
Having a report that is wider than one page can make it hard to read and understand. It never fails when you create a new financial report, there is always one annoying line that carries over to the second page. QuickBooks allows you to shrink reports to fit on one page horizontally or vertically, enabling you to present all data on single page. Love this!
2. Search within Results
Sometimes when you do a search, you end up with hundreds and hundreds of records to scroll through. QuickBooks actually allows you to search within a group of search results. After you do the original search, all you have to do is check the box next to the search bar that says "search within results." Now you are only searching within that first group of results. Time saver!
3. Define a Custom Field
Have you ever found yourself entering customer data and wishing there was a field that isn't available to you in the default selections? Maybe there is a field specific to your industry that isn't already in QuickBooks or whichever accounting program you are using. QuickBooks actually has a feature that enables you to define/add an additional field and name it whatever you like. Simply click "additional information" and then "define fields." We like customization.
4. Automatically Enter Transactions that Occur Repeatedly
Do you find yourself entering the same transactions at the end of each month for each client; or possibly even weekly? QuickBooks has a feature that allows you to automatically set up those transactions to occur at the same time each month or each week. By pressing "Ctrl+M," you can bring up a tool that will allow you to set parameters for your repeating transactions. This will save you time from manually entering the same transactions each time they occur. Time is money, right?
5. Integrate Your Merchant Account
Using Novera Payment Solutions' QBPlugin, you can quickly integrate your merchant account with QuickBooks. Between the recurring transacations and the data entry required to enter credit card payments, the QBPlugin is a huge time-saver. It eliminates your duplicate data entry, streamlines your process in accepting payments, and saves you money on credit card processing fees. Who doesn't like to save money?

With all these features and many more, QuickBooks may be the perfect solution to your accounting needs. And if you are already using QuickBooks, these features may help you save time and be more efficient with your accounting processes. Spend some time getting to know the shortcuts and plugins available for QuickBooks software. Even though it may take some extra time in the beginning, it will save you time (and money) in the long run.