Do you want to improve sales? Think mobile first.
Mobile technology creates new opportunities for businesses to build their brands, increase sales and improve customer engagement, experience and loyalty. Sixty-two percent of Americans now own a smartphone and 88 percent of 18 to 29 year olds own a smartphone. Smartphones are now fueling spending and retailers must adapt.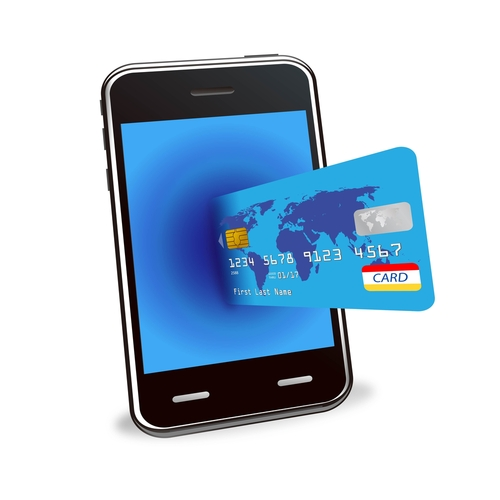 Check out these other statistics on smartphone usage in America from Mobile Payments Today.
Smartphone Shopping
94% of smartphone users look for local information on their phone

84% take action as a result, such as making a purchase or contacting the business

79% of smartphone owners are "smartphone shoppers"

17% use a smartphone to assist with shopping at least once a week

62% use a smartphone to assist with shopping at least once a mont

83% rely on their mobile device for dining decisions while traveling

46% of consumers have tried a new restaurant or menu item as a result of seeing a mobile ad

Retailers' total 2013 smartphone revenue grew 113% over 2012 and tablet revenue grew 86% over the same period
Smartphones for Directions and Dining
70% of 18 to 34 year olds have looked up locations or directions on a smartphone in the past month

35% of 18 to 34 year olds have placed food orders via smartphone or tablet

4 in 10, 18 to 34 year olds say they'd like to pay for their quick-service restaurant orders by mobile or wireless device if they could

98% of those who have ever paid a restaurant bill on a mobile phone say they'd be likely to do so again

55% of consumers want mobile payments

On average, mobile payment users spend TWICE AS MUCH through digital channels
Technology Trends Having the Biggest Impact on Business
71% of Retailers say Social Media

52% of Retailers say Mobile / Online Shopping

51% of Retailers say Mobile / Online Promotions & Coupons

32% of Retailers say Use of In-Store Mobile Technology by Store Associates
Mobile Innovation
53% of retailers say mobile efforts are a top priority in 2014

49% of retailers say they can't keep up with the new ways consumers are using technologies

Almost 50% of limited-service restaurants plant to spend more resources on customer-facing technology such as WiFi, iPads, tablets and smartphone apps

16% of restaurants have a mobile app

Of those, just 35% of those restaurants provide an app with order-placing capabilities

30% of restaurants say electronic ordering has increased volume of their orders

23% of kitchens reported being overloaded with orders from this increase

95% of independent restaurants don't have mobile sites
Mobile Payments are a Necessity
Many businesses struggle to keep up with the pace of mobile innovation. Will you accept the challenge? Novera Payment Solutions is here to help you get setup to accept mobile credit card payments. We even offer a QuickBooks Plugin so can seamlessly accept credit card buttons directly through your existing QuickBooks software. We are a leader in the credit card payments industry and we are committed to helping businesses improve their bottom line by providing significant savings on credit card processing fees through our innovative flat fee merchant account pricing model.
Contact Novera today to learn more about how we can help you!