Twitter is a growing online environment for businesses to interact with their clients and other businesses. It's a platform that many consumers use to post about problems they are having with a product and businesses can easily address those to gain customer loyalty. For example, all of us QuickBooks users have come to a time where we can't figure something out and we need to talk to support. Rather than holding on the phone for the next available representative, you can simply tweet your question to QuickBooks. Check out these useful Twitter resources for QuickBooks users we found!
Intuit QuickBooks
The Intuit QuickBooks Twitter page is setup to help small business manage accounting and finance and help people use QuickBooks. Their tweets obviously focus around QuickBooks, but also vary in topics from how to make your business better to financial advice and other business resources.
You can follow them here: https://twitter.com/QuickBooks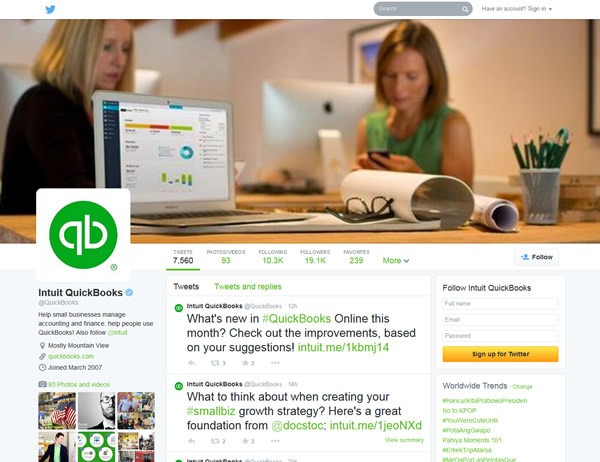 QuickBooks Online
The QuickBooks Online Twitter page is a support page featured around QuickBooks Online. You can tweet them a question about QuickBooks Online and they will reply with an answer or a way for you to get the answer. They typically don't do unique posting, it's simply setup to answer your questions as they present themselves.
Check it out here: https://twitter.com/QBOnline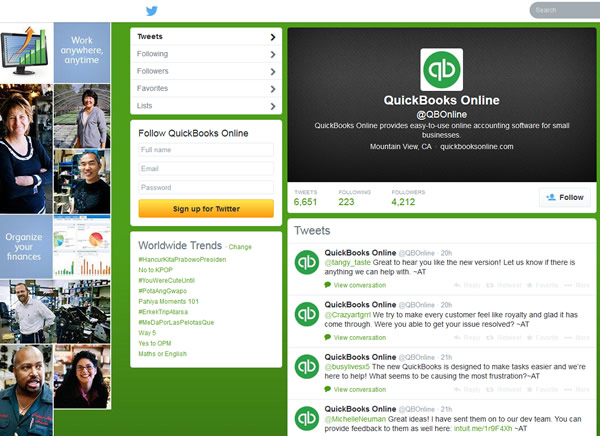 QuickBooks World
This is a support page for QuickBooks users all over the world, where they can find info about QuickBooks for self-help or contact the company to get their questions answered. Their tweets range from topics on QuickBooks info and general business tips to startup businesses and entrepreneurship. They also reply to questions their followers ask regarding QuickBooks. You can follow them here: https://twitter.com/QuickBooksWorld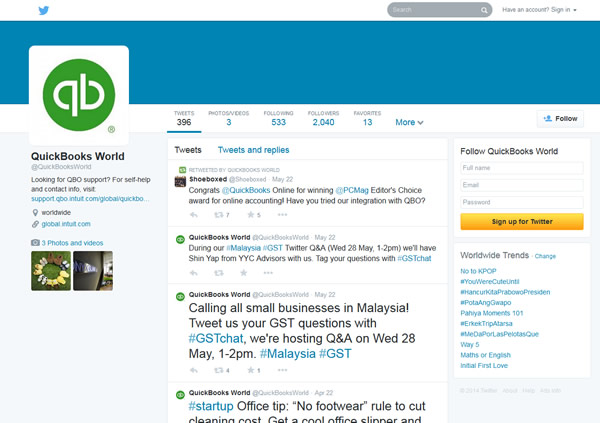 Follow Novera Payment Solutions on Twitter!
Novera offers a QuickBooks plugin for processing payments for invoices seamlessly. It's easy to setup, 100% secure and creates no need for double-entry. The plugin allows you to process recurring payments on a monthly schedule and you can choose any merchant account provider you wish. Follow Novera on Twitter for more information regarding the QuickBooks plugin and other Novera services: https://twitter.com/NoveraPayment.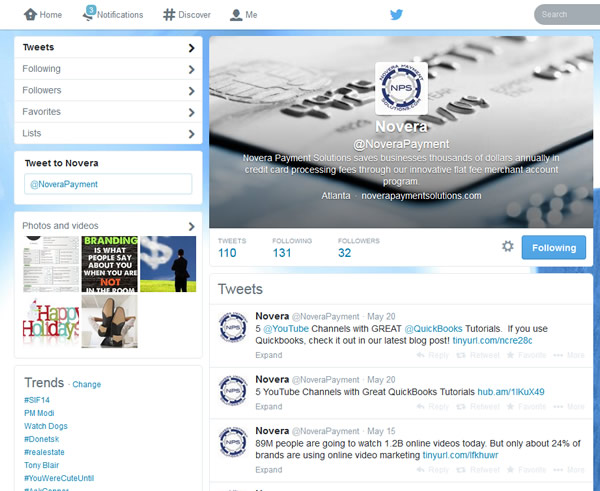 WHO WE ARE
Novera Payment Solutions is a provider of credit and debit card payment services for businesses across America, transparently guiding business owners through the complicated world of credit & debit card acceptance. Novera delivers a unique combination of value, integrity and price transparency that is unparalleled throughout the payment processing industry.
WE BRING VALUE TO OUR CLIENTS
The value lies in both our solutions and our pricing model. Novera delivers an integrated credit card payments for QuickBooks® called InstantAccept® that allows users to automatically have credit/debit card payments made on invoices post into their QuickBooks® accounting software.