'Tis the season ... and if you are a retailer, it's time to get your holiday shopping game plan together! Start by recognizing essential dates during the holiday season and planning your deals and discounts accordingly.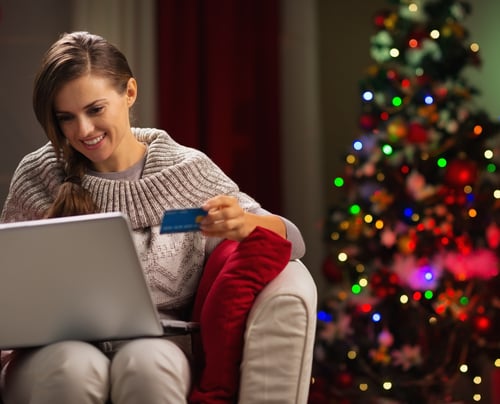 Here are 6 holiday shopping dates that every retailer must know:
National Shopping Reminder Day (Nov 25)


As if we needed a reminder! National Shopping Reminder Day is there to remind us that the countdown has started to get your Christmas list in order and get busy! As a retailer, you can take advantage of this national day by promoting early specials or discounts on your website and social media channels.




Thanksgiving Day (Nov 27)
This is controversial shopping day. With many retailers suffering negative publicity for being open on Thanksgiving Day, consider proceeding with caution if you intend to promote Thanksgiving Day as a shopping day for your business. That said, there are plenty of people who DO shop on Thanksgiving Day. How not to miss out? Promote

online only

specials! That way you aren't encouraging people to ditch their families on this day of tradition, but you are giving them a great opportunity to pick up some deals online while the guys are sleeping on the couch.


Black Friday (Nov 28)


The most well known of ALL shopping days ... the earlier you open the better! Retailers offer steep discounts in limited quantities and profit from the multitudes of people with open wallets coming through the doors. In recent years, Black Friday has become more of a weekend than a single day. Why not take advantage and tier multiple offers that last Friday, Saturday, AND Sunday?




Cyber Monday (Dec 1)


Still in the shopping spirit, people head to work the Monday after Thanksgiving and spend their time looking for great discounts online. According to Channelnomics, "55 percent of businesses predict their employees will spend two to four hours a week throughout the holiday shopping season starting Cyber Monday -- and 63 percent expect a greater decrease in productivity compared with last year." Their loss is your gain ... make sure you take advantage of Cyber Monday by promoting your specials and discounts on your website and across all of your social media channels.





Free Shipping Day (Dec 18)




Not a favorite day for retailers, but HUGELY popular with consumers, Free Shipping Day is not to be overlooked. The idea behind free shipping day is that you don't set a minimum order amount for free shipping. All shipping is free that day and the items being ordered are guaranteed by Christmas. Many consumers WAIT to shop just for this day, so make sure you are in the game. Avoid huge losses by minimizing other discounts and deals ... let your free shipping be the deal.

The Weekend Before Christmas (Dec 20 & 21)


Procrastinators are your best friend. Shoppers who have waited until the weekend before Christmas to get their shopping done tend to price compare less and impulse buy more. You can profit by running specials this weekend, and you can even scale those specials back a touch. Instead of 15% or 20% off, try 12% (for the 12 days of Christmas)!
About Novera Payment Solutions
Novera Payment Solutions is a leader in the credit card payments industry. We are committed to helping businesses improve their bottom line by providing significant savings on credit card processing fees through our innovative and trasparent flat fee merchant account pricing models. We are confident we can save your business money on credit card processing fees!
Save money on your credit card processing fees this holiday season.
Contact us today for a free quote!