In previous posts, we've discussed the fact that there are few things more frustrating to auto dealerships than losing precious recurring service business to the aftermarket. Fortunately, several strategies are available to help auto dealers to build service retention programs and to profit from them. Our recent post, "Keep Service Business at Your Autodealership", discussed using pre-paid maintenance plans, and well as service rewards and customer loyalty programs. Just as with pre-paid maintenance plans, customer loyalty card programs keep car owners coming back to your dealership through the life of the vehicle, allowing you to cultivate long term relationships with your customers and ultimately create repeat purchasers and referrers.
You can also use social media as a very powerful tool to draw service business back to your dealership!
There are many reasons you should be using Twitter to help market your auto dealership and build your brand, but did you know that Twitter also has a free SMS (text messaging) service? The best part is your customers do not have to have Twitter accounts. They can simply subscribe to receive your Twitter updates via text message, which are then received directly on their smart phones. What a great way to alert customers of service specials, remind them seasonal of service checkups, as well as promote other specials throughout the dealership.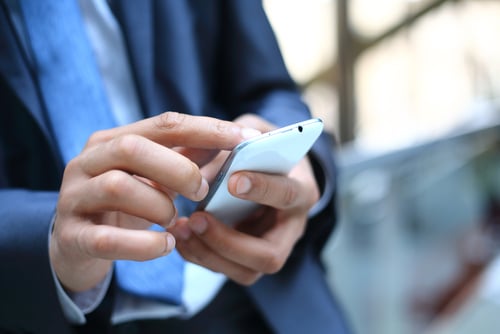 Here's how it works:
Create a Twitter account

for your dealership. Once you have setup your account, you will have a Twitter handle. For example, @NJCarDealer.

Market your text alert service with signage at the dealership, in your ads, and in your other promotional materials.

Your customers use their smart phones and send a text message to shortcode 40404 that reads FOLLOW NJCarDealer (replace NJCarDealer with your actual handle). Notice there is no mention of Twitter here ... your customer

does not

have to have a Twitter account. This service is called

Fast Follow

.

Once your customer subscribes by sending this text message, they will receive anything you post to your Twitter account as an actual live text message on their smart phone.
Why is this so powerful?
Besides the fact that Twitter makes this available to you free of charge, consider some of these stats from Anchor Mobile and LogMyCalls:
98% of text messages are read vs. 29% of Tweets vs. 12% of Facebook posts vs. 20% of emails.

90% of text messages are read within three minutes of receipt.

SMS coupons are 10x more likely to be redeemed than mail or newspaper coupons

70% of all people in the U.S. said they would like to receive offers on their mobile phones.

The average person looks at their phone 150 times each day.
You already know that ngoing interaction with satisfied customers through the life of the vehicle builds relationships and customer loyalty. Considering giving Twitter a try!
About Novera Payment Solutions
Novera Payment Solutions is an industry leader in auto dealer service rewards programs, as well as flat fee credit card processing for automotive dealerships. With proven successful partnerships serving the

New Jersey Coalition of Automotive Retailers (NJCAR)

, the

New York State Automobile Dealers Association (NYSADA)

, the

Mississippi Independent Auto Dealers Assoc. (MIADA)

, and the

Massachusettes Independent Auto Dealer Association

, Novera Payment Solutions helps auto dealerships sell more cars and get additional service business from existing customers.
Learn more about Loyalty Cards and Service Rewards Programs for your dealership:
Get started with Novera's Loyalty & Service Rewards Program for Auto Dealers and increase your customer service visits

Use the Loyalty & Service Rewards Program to bring customers back to repurchase

See dramatic savings on your credit card processing fees with Novera's flat fee, transparent processing rates for auto dealers