There are few things more frustrating to auto dealerships than losing precious recurring service business to the aftermarket. Fortunately, several strategies are available to help auto dealers to build service retention programs and to profit from them. Let's review two popular approaches.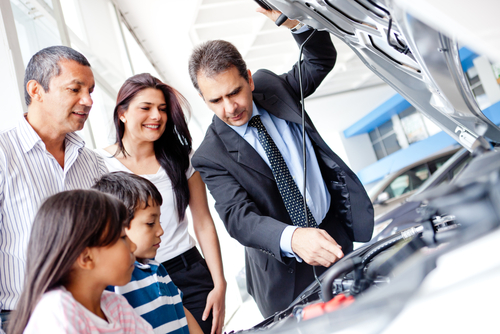 1. Pre-Paid Maintenance (PPM) Plans
The obvious reason for implementing a PPM is to keep customers coming back to your auto dealership for their recurring maintenance needs. With properly trained service advisors and proper pricing, PPMs can be profit providers rather than loss leaders for auto dealers.
In recent auto dealer news, a consumer survey conducted by DMEAutomotive (as reported in the January 2013 Issue of Auto Dealer Monthly), indicates there are some other interesting reasons to consider a PPM.
56% of consumers with PPMs (or complimentarty maintenance plans) are likely to continue serving their vehicle at the dealership after expiration.

Approximately 1 in 4 automobile owners have some type of PPM and 62% of those who use the plan for all their maintenance needs are likely to stick with their dealer.

Next generation servicers (under 35) are more likely to have a plan (31%) than those over 35 (18%) and are more likely to have all service done at their dealer under their plan (72%) than those over 35 (62%).
Ongoing interaction with satisfied customers through the life of the vehicle builds relationships and customer loyalty. Pre-Paid Maintenance Plans are clearly a good option to consider for your auto dealership.
2. Auto Dealer Customer Loyalty Programs
Auto dealer customer loyalty programs are another great way to keep service business at your dealership. MediaTrac's recent study of 72 auto dealerships and over 6 million repair order transactions showed:
Auto dealership customers who were enrolled in rewards and loyalty programs visited their dealership every 4.26 months versus every 6.82 months for non-members.

The average annual member spend paralleled the increase in service visits with a 97% increase.


Retention of loyalty/reward members was nearly 60%.
According to John Fogg, President of Fogg's Automotive and Suzuki, "The Stored Value Cash
Card has been terrific for our dealership. We use it for bird dogs and also as a tool to help close the sale".
The idea of the auto dealer customer loyalty program is to use it as a marketing tool to help your dealership sell more cars and get additional service business from your existing customers.
Just as with pre-paid maintenance plans, customer loyalty card programs keep car owners coming back to your dealership through the life of the vehicle, allowing you to cultivate long term relationships with your customers and ultimately create repeat purchasers and referrers.
Novera Payment Solutions is an industry leader in auto dealer service rewards programs, as well as flat fee credit card processing for automotive dealerships. With proven successful partnerships serving the New Jersey Coalition of Automotive Retailers (NJCAR), the New York State Automobile Dealers Association (NYSADA), the Mississippi Independent Auto Dealers Assoc. (MIADA), and the Massachusettes Independent Auto Dealer Association, Novera Payment Solutions helps auto dealerships sell more cars and get additional service business from existing customers.
Learn more about Loyalty Cards and Service Rewards Programs for your dealership:
Get started with Novera's Loyalty & Service Rewards Program for Auto Dealers and increase your customer service visits

Use the Loyalty & Service Rewards Program to bring customers back to repurchase

See dramatic savings on your credit card processing fees with Novera's flat fee, transparent processing rates for auto dealers