There's one simple reason why Novera Payment Solutions has teamed up with Worldpay to offer our customers world-class payment solutions. It's because Worldpay is the true leader in modern money. By working with Novera, you not only get the one-on-one personal service our team is known for, but your business also get to leverage the power of the world-class Worldpay payment gateway.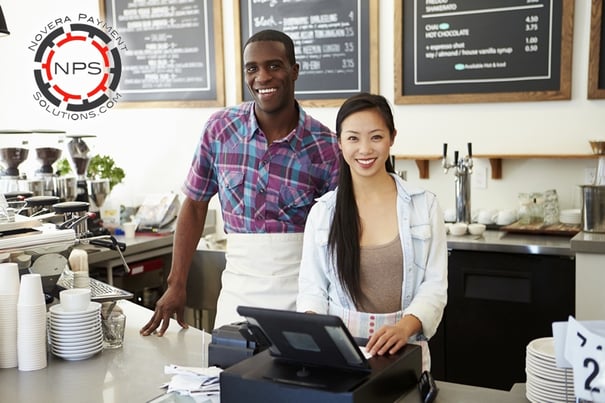 1. As technologies evolve and your business grows, we grow with it
With Novera and Worldpay, your business can accept dozens of combinations of payment methods from nearly any device, and customize your payment mix to suit the way your customers shop. Worldpay's team of industry experts help you provide the best small business credit card processing payments solution for your needs--and for the future-- so you can spend your time focusing on marketing and increasing sales instead.
Streamline your back-office operations and enjoy fast access to funds with next-day and weekend funding.* Can you believe there are still payment gateway companies out there who DON'T offer this? It IS your money, after all.
Help protect your customer data and reduce liability with security options including PCI DSS assessment tools, encryption and tokenization, and EMV chip card acceptance. We walk you through this every step of the way!
4. Payments for Every Business Type
Every industry is different, and we're experts at making payments easier for each one. We'll help you leverage just the right solution for the unique needs of your business—and for your customers.
Here are just a FEW of our specialties
Healthcare companies


Integrate payments with patient management software with ease so you can spend less time on administration and more time with your patients.

Restaurants


Integrate with NCR Aloha and other major restaurant POS systems to ensure that every payment--and dining experience--goes smoothly.

Professional services


Accept recurring payments or take payments from your computer, tablet, or phone.

Retail shops


Give shoppers a seamless payment experience whether it's in-store, online, or on the go

Software Developers


If you are building an application that requires integrated payments, we have a dedicated team to support you through the setup and integration of the Worldpay payment gateway. Not only is it easy and fast, with the Worldpay Link Gateway, you are providing your customers with best payment solutions on the market.
Grow your business with a payment processing solution that scales along with you