The technology between traditional phone service and business VoIP solutions differs greatly and business owners should be informed when making a choice between the two. Over last ten years, the convergence of VoIP technology and the cloud-hosted PBX has revolutionized the business phone landscape, and it's important for you understand the benefits as a business owner.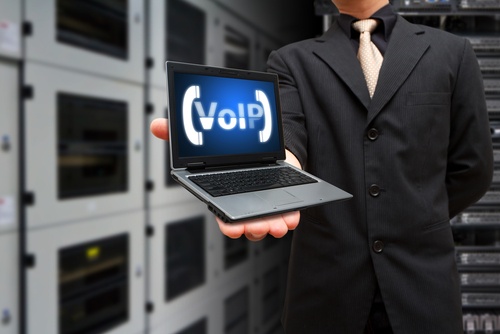 Traditonal Copper-wire Connection vs. High-speed Internet
Traditional copper-wire service: This technology has been in place for many, many years. The technology that runs over telephone wires in nearly every community in the United States.
High Speed Internet : Business VoIP phone systems connect over high-speed Internet and are rapidly gaining popularity among small to mid-sized businesses.
Cloud-hosted vs. On-premise
VoIP providers like Vonage host the business phone system's nerve center in the cloud. Traditional providers build and maintain their PBX on premise at each businesses' office. The real benefit is in hte cloud hosted solution -- it has truly revolutionized the business phone landscape. Cloud hosted VoIP systems now provide small businesses the advantage of new and more-capable calling features, full mobile access, and dramatically reduced pricing.
Small and mid-sized companies can now easily leverage what are normally considered "big business" phone features – and do business however and wherever they choose.
As an example:
Using interactive voice response to answer and route inbound calls to a specific employee or department.
Placing customers into a call queue as they wait for a representative, or automatically request a return call when the next representative becomes available.
Maintaining communications through natural disasters by simply plugging their phones into a different high-speed access point or through mobile applications.
With Novera Payment Solutions' Vonage VoIP solution, you receive an array of benefits over traditional copper-wire phone technology.
Business VoIP
(Cloud-hosted PBX)

Traditional Copperwire

(On-premise PBX)

Cost of Ownership
No PBX equipment
Purchased PBX equipment + maintenance contract
Security / Safety
Monitored 24/7 by service provider
Customer assumes risk
Scalability
Unlimited
Limited

Features / Updates

Automatic updates (virtual)
Added at each customer location
System Management
Web-based user portal
On location by appointment



Call Capacity

Multiple calls per extension
Limited to number of shared lines
Reliability
Dependent on in-house network and platform
Dependent on physical hardware
Implementation
Quick and simple
Complex and time intensive
You Get All the Latest Features Without Requiring Hardware Upgrades at Your Location
A hosted VoIP solution is in essence a software system running on highly redundant servers in a professionally managed data center, assessable via the Internet –unlike a hardware and software system operating in a company's server closet. The beauty of the cloud hosted VoIP solution is that by simply making changes to the software that sits in the cloud, customers can seamlessly receive new features to their system without requiring hardware upgrades or software for every single business phone or location.
What Are You Waiting For?

Compare the advanced features, quality, customer service, and cost-effectiveness of Vonage to other business phone systems. Don't settle for a low-end, consumer-oriented voice system – all VoIP offerings are not alike. Request a free quote for Vonage VoIP with Novera Payment Solutions!