You've Asked For It & Novera Payment Solutions Integrates With It!
It's POS software that works on
ANY

device.

The PHP POS interface is optimized for tablet on both iOS and Android Devices, as well as smart phones and desk tops. It includes full e-Commerce integration and enables you to sync inventory with WooCommerce, natively. What's more, customers can pay with debit card, credit cards, e-checks, and more through Novera Payment Solutions seamless integration for online payments.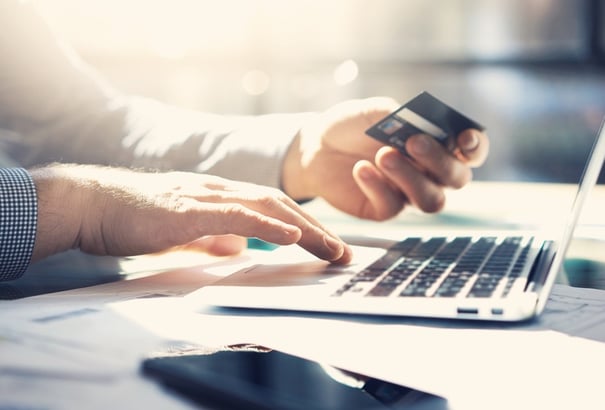 More than 2500 stores are now using PHP POS due to the array of features natively available including:
ECOMMERCE INTEGRATION
Easily sync inventory, item images, categories and tags with a WooCommerce web store.
INVENTORY MANAGEMENT
Do whole or partial inventory counts and stay up to date with Email Inventory alerts and warnings.
EMAIL MARKETING
You can keep in contact with your customers with our mailchimp integration.
EASY IMPORT AND EXPORT
Quickly Set up your Store by Importing your Customers, Items, Suppliers, and Giftcards with our New Import/Export tools.
REPORTS
Get comprehensive insights into your business with 40+ detailed reports designed for you.
PROMOTIONAL SALES
Easily create sales on items such as "Buy One Get One" or "Spend $100 get 50% Off" and more!
MULTIPLE LOCATIONS
Designed so you can easily add store locations as your business requirements change.
BARCODE LABEL PRINTING
Easily Create barcode labels for your products when they arrive in your store or on demand.
MULTIPLE LANGUAGES
Designed to support multiple languages. PHP Point Of Sale Currently supports 10 major languages. We can add additional languages by request.
EMPLOYEE TIME CLOCK
Easily Track your employee's time on the job with an integrated time clock feature. You can also set up commissions for each employee.
EMAIL RECEIPTS
You can easily set up PHP Point of sale to send receipts, invoices, and purchase orders to customers and suppliers via Email.

PAYMENT OPTIONS (This is where WE come in!)

In addition to Integrated Credit Card, EBT/EBT Processing, Cash, Check, Giftcards you can define your own custom payment methods with PHP POS. Process all major credit cards seamlessly integrated into the system. With the partnership through Novera Payment Solutions, PHP POS offers credit card processing solutions for mobile devices such as iPad, iPhone, and many Android devices - EMV-Ready!

The benefits are many, not the least of which is that Novera offers transparent and easy to understand pricing options.

All Credit card processors have the exact same underlying costs known as Interchange, Novera's transparent pricing options allow you to understand exactly how much you will pay for payment processing and why. Don't be fooled by other processors advertised rates with junk fees hidden in the fine print.

Integrated Credit & Debit Card Acceptance
Discounted Flat Rate and Cost-Plus Pricing Options
Accept All Major Card Brands
Easy to Understand Online Reporting
24/7 Customer Care and Tech Support
EMV Ready (chip & pin)
REQUEST FREE QUOTE FOR PHP POS PAYMENTS INTEGRATION TODAY!