"Growth never happens by chance. It is a result of forces working together." ~ James Cash Penney
There are a lot choices in the merchant processing business, but real success and real growth in your business only happens if you are working with a committed partner who provides world-class support. The Novera Payment Solutions ISO & Agent program does just that.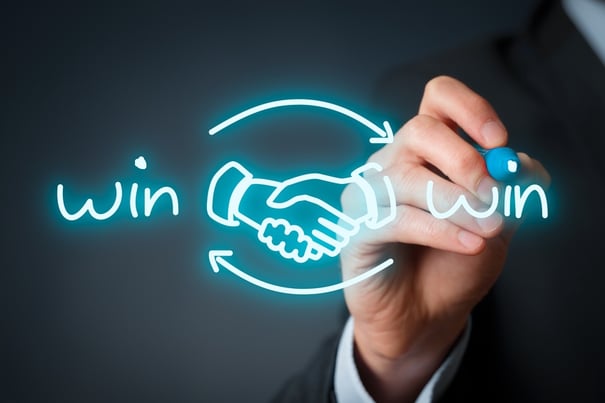 We offer multiple robust revenue enhacing programs, provide incredible support for multiple product groups, and we offer many ISO/Agent benefits. Through our relationship with Worldpay, we are able offer you and your customers world-class merchant processing solutions, with unparalled security, and ongoing support.
3 Benefits of Working with Novera to Grow Your Merchant Processing Business
1. Accept payments however customers want to pay
We make payments simple, whether in-store, online, or through mobile devices.
2. Grow revenue with a trusted partner
Our strategy is to help you bring new merchants on board and make your business indispensable.
3. Receive A Different Consultative Approach
From merchant onboarding to technical implementation, partnership management and long-term support, we're here to help you offer a differentiated experience to your customers.
ISO/Agent Benefits
No Liability or Risk
24/7 Merchant Support
Dedicated ISO/Agent Relationship Team
Web Based Order Entry and Tracking
Residual Reporting/CRM Portal
Inbound Marketing & Lead Support
Online Resource and Training Material
We Bring a Business Growth Mindset to the Table
We work with you to identify opportunities for business growth and can help you execute campaigns to achieve your goals. Yes, that means you get to talk to a live human being ... even the SAME person more than once!
From integrations to referrals, partnering with Novera & Worldpay can create opportunities for your revenue growth
You'll gain industry-specific know-how and breadth of payment acceptance solutions to make your business an indispensable resource to your customers. When you are indispensable and provide a quality product, you gain customer loyalty.
Novera was founded to bridge the gap between the capabilities and commitments of large service providers and the reality of what is delivered. Our role is to serve both the Client and the clients customer. Managing and delivering on the expectations of all parties, we combine the strength of a major processor, Worldpay, with the service and reliability of a local partner.
Are you ready to jumpstart your merchant processing business? Contact us for a free consultation.