Novera Payment Solutions has teamed with Worldpay, a leader in the payments industry, to offer companies robust and affordable Gift and Loyalty Card programs.
One of the most successful (and affordable) sales strategies small businesses use to attract consumers is selling their own branded gift cards. By some estimates, 9-out-of-10 consumers have either purchased or received at least one gift card in the past year. In today's market, many consumers have come to expect the availability of gift cards for business.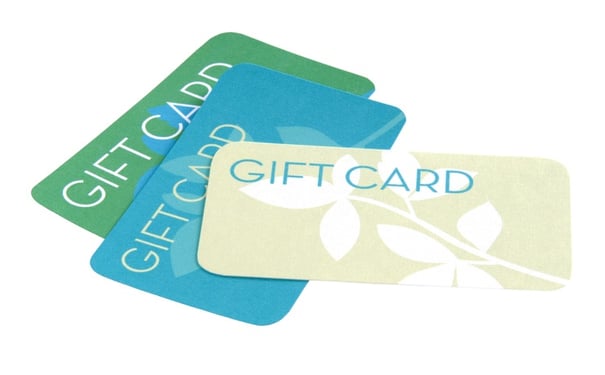 With our gift and loayalty card programs, you can get up and runing quickly. In fact, you can start selling your personalized gift cards in as few as two weeks.
Additionally, your custom branded gift cards will:
Work on most existing credit card terminals
Come with an array of easy-to-use reporting tools to help you manage your cards
Include 24/7 cardholder support that allows consumers to check their balance online at
Balance.WorldPay.us or via toll-free number 800.803.1222.
You Don't Have to Be Traditional Retail to Take Advantage of the Program
You may actually be surprised how many gift cards are purchased outside the traditional retail environment.
A Few Examples of Gifts Card Marketing Outside the Traditional Retail Environment
Medical and legal practices often sell prepaid services with Gift Cards
Community associations, such as chambers of commerce and downtown development authorities,
often provide gift cards from local businesses to welcome new businesses and homeowners to the community ... which act as "coupons" that encourage local shopping
Partner with other businesses for cross-promotional opportunities using your gift cards as incentives to shop locally
In addition to selling them as gifts, restaurants and bars use them as "comp cards" if a guest has a less than pleasurable experience – giving you another chance to re-earn their business.
Contact us to get started today!
Gift cards will help you promote your business, build your brand, and attract new customers:
Gift cards can generate brand awareness and encourage repeat visits
Research shows that purchases made with gift cards tend to be 20% to 50% higher than the average
purchase at a merchant location
Approximately 70% of consumers making purchases with gift cards will spend more than the value loaded on the gift card.
We have several designs you can choose from and personalize for your business and clientelle.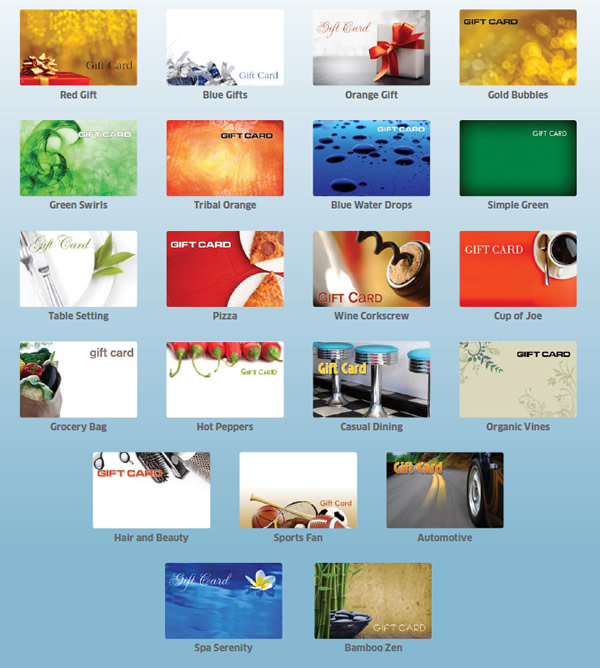 WIth the Novera Payment Solutions Gift Card Program, you will receive all of the following with your initial order:
A display stand and sign to help promote gift card sales at your business
Gift Card carriers
A quick start guide
Reference Guide for Terminal Transactions
We also also provide online marketing tools to help you promote your gift card program, including:
Window decals, Mailing inserts, and Posters


REQUEST A FREE QUOTE TODAY