We Make It Easy for Software Developers to Integrate Payments
Novera Payment Solutions is excited to offer a new multifaceted API for software developers with WorldPay's new Link Gateway feature. The Link Gateway allows you to easily integrate payments into mobile, P.O.S., and even QuickBooks® processing solutions, it can even utilize multiple processor platforms. This new gateway makes it easy for merchants to accept payments anywhere they do business.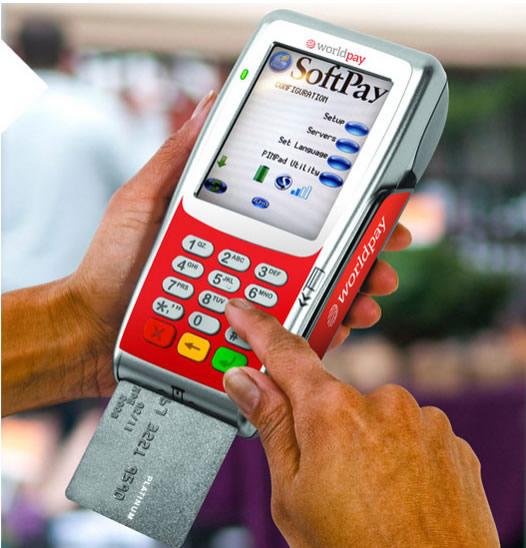 Our SDK features multiple API programming languages across multiple platforms. Whether online, in person or on-the-go, Novera Payment Solutions and Worldpay make it easier for your customers to take payments anywhere, anytime with our payment gateway integration solution.
We are payment processing experts. With WorldPay as a direct acquirer, we understand the unique needs of your business and your customers. That's why connecting your solution to our link gateway means more than just a technical integration. We simplify your customer's PCI obligation with our Level 1 PCI Compliant Data Centers and we are ready for EMV !
Novera's Worldpay Link Gateway offers multiple API programming languages which allow you to easily and securely integrate your custom software application. We make sample scripts available to shorten the learning curve and speed your development.
Our SDK provides multiple integration platforms including:
CGI

SOAP

XML

.NET – FirstMile Middleware (PA-DSS certified)
We provide detailed Worldpay Link Gateway payment integration guides so you have all the information you need for a secure and successful software integration. In addition, we have a team of experts you can contact with questions along the way.
Security: Simplify PCI Scope
Using Novera's SDK and Worldpay Link Gateway combination means the data for transactions processed using the gateway will be hosted outside your location so your customers' PCI obligation will be simplified and secured. If you choose a service that requires cardholder data to be stored, such as recurring payments, the cardholder data is stored in our gateway for additional security.
Security: PA-DSS Compliant
Our .NET toolkit provides the ability to simplify PA-DSS Compliance and the associated time and annual audit costs since card data is not stored at the POS. FirstMile Middleware gives you the ability to read credit and debit cards from various hardware devices and securely process transactions via the Payment Gateway. By handling the hardware integration, FirstMile mitigates the ISV's exposure to costly and ongoing security support required in numerous processing environments.
Security: Fraud and Risk Management (FRISK)
The proprietary FRISK™ risk management system provides a sophisticated suite of security and fraud detection and prevention options. Each transaction submitted can be filtered through a customizable series of security and fraud detection rules to determine potential risk. Configuration of these rules is under your complete control using our user-friendly merchant administration website.
Contact Novera Payment Solutions for Your Credit Card Payment Integration Needs
The Worldpay Link Gateway offers reliable payments processing capabilities and is seamlessly integrated to our entire suite of products and services.
Our servers are hosted in the US and are maintained in a data center certified as meeting Level 1 PCI security standards.
When you choose Novera's Worldpay Link Gateway, you receive a team of experts that can ensure seamless payment integration, customer service and evolve with you as you grow. Our Link Gateway is a platform that allows you the flexibility to streamline and integrate payment systems with existing applications and software.
The WorldPay Link Gateway is PA-DSS compliant as required by PCI rules. This will put your clients at ease and allow them to focus on their business.

REQUEST A FREE NO-OBLIGATION CONSULTATION TODAY