Home Helpers has teamed up with Novera Payment Solutions, LLC (Novera) to offer cost saving credit and debit card payment services for Home Helpers franchisees. Novera was selected to guide franchise owners through the complicated world of credit & debit card acceptance. Novera delivers a unique combination of value, integrity and price transparency to Home Helpers franchisees that is unparalleled throughout the payment processing industry.
About Home Helpers
Since 1997, Home Helpers has been a leader in home care services. Their dedicated caregivers provide one-on-one care to seniors, new & expectant mothers, working parents, and individuals right in the comfort of their home. Home Helpers senior care services allow individuals to live independently in their home instead of an assisted living complex or nursing home. They provide elder care from a few hours a week to 24/7, and tailor a flexible care plans to fit the needs of their clients. Learn more about Home Helpers at http://www.homehelpers.cc.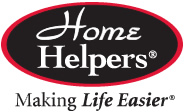 Home Helpers Franchisees Can Now Accept Credit Cards with Flat Fixed Fee
Novera Payment Solutions provides a simple flat fixed monthly fee structure for credit card processing. Many companies don't fully understand credit card processing rates. The underlying cost to accept credit cards and debit cards is the same for all merchants, and consists of Interchange fees and processor costs. Interchange fees make up the majority of the cost of a monthly bill, and is never negotiable. Variable inflated rates and other transaction-based fees account for most of the difference. This is where most processors make their profits. Under the arrangement with Novera, Home Helpers Franchise Owners can now receive a transparent, flat fixed monthly fee pricing model to save money of their credit card processing for the life of the account.
Grow Your Home Health Care Business with Savings & Added Efficiency
Novera Payment Solutions will also offer Home Helpers franchise owners the opportunity to access software tools designed to help franchises run more efficiently and cut costs. This includes virtual terminals, mobile payments devices, website payments portal, and a "QBplugin" that integrates with QuickBooks to ensure a seamless interface and posting tool.

Novera's Director of Business Development, John Wisniewski, reports, "By utilizing Novera's flat fee pricing structure, Home Helpers franchisees will never pay more than they should for credit card processing services."
Novera Payment Solutions is excited about our partnership with Home Helpers to provide their franchise owners with solutions that help them grow and succeed!