A Case Study Demonstrating How the American Physical Therapy Association Private Practice Section Achieved Savings with Flat Fee Merchant Accounts & Novera's Revenue Maximizer Technology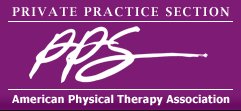 APTA Private Practice Section Mission
The mission of the APTA Private Practice Section is to Champion the success of physical therapist-owned businesses. As leaders and innovators in the health care system, PPS members are empowered to achieve management excellence and financial success. PPS always explores new models of practice, innovative ways of doing business, and ways to leverage opportunities in the changing health care environment.
About Novera Payment Solutions
Designed to bridge the gap between the tremendous brand and buying power of WorldPay combined with the sales and service experience of your smaller home town business, Novera was founded to bring the capabilities and commitments from a large service provider, and the reality of what is actually experienced from a merchant service provider to their clients. Novera specializes in partnerships that create a triple win -for the partner, the partner's member and Novera.
Background
Among other priorities, the PPS offers discounts on the section's regional education, webinars, publications, business and insurance programs, the section's premier annual conference and exposition, administrator's certification educational programming, and key affinity partners. The Association prides itself on proprietary relationships not available through other sources thereby creating added value to a membership in the PPS.

The PPS was constantly approached by merchant services providers committing the "best rates" and "the lowest fees". PPS board members were always skeptical of such claims and for years, decided NOT to have a merchant services partner.
The Challenge
Novera approached the PPS in 2011 with a unique pricing program and a technology suite of payment tools designed to help reduce individual practice receivable's and increase cash flow right at the POC.
The Executive director informed NPS of the board and associations skepticism and declined any offer to promote a "me too" product such as payment processing to its members because of a strict policy that only offers not available to the public be promoted to PPS members. In short, the PPS wanted programs over and above traditional offers available anywhere else.
The Value Proposition
Novera created a Flat Fee merchant account pricing program that when compared to a traditional tiered rate and fee structure produced monthly savings on credit card processing that NPS representatives would direct toward investment in new payment collection technology.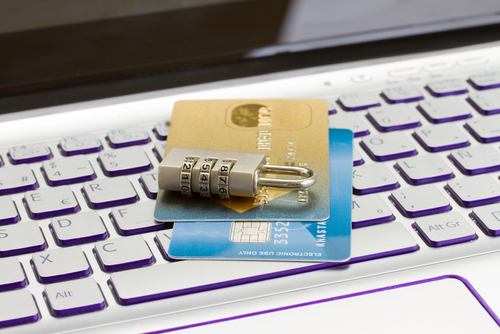 Revenue Maximizer
The Revenue Maximizer, a HIPAA compliant virtual payment terminal designed specifically for healthcare providers, allows you to tie the patient account, provider, location, and department and claim ID to the payment transaction. You can also view payment activity for multiple locations on one system, from just one merchant account.

Features Include

Processes major credit and debit cards (VISA®, MasterCard®, American Express® and Discover®).

Maintain a Card on File for one time payments or recurring payments plans.

Ability to send emails to patients regarding transactions.

Supports direct debit from patient's checking or savings account and converts paper checks to electronic funds transfers.

Generates detailed transaction reports by patient, office location, provider and date.

Protects patient information using standard security and operational standards to protect card and account holder data and processes all transactions with PCI Level One Certified partners.

Replaces your current credit card terminal... no more expensive dedicated phone lines. Best of all, the Revenue Maximizer can be up and running within minutes—without any expensive equipment, lengthy training or change to your billing or practice management system.

Manage payments with online reporting.

Allow patients to make payments online via the Patient Payment Portal.
Revenue Maximizer Plus
The Revenue Maximizer Plus offers all of the credit card payment and reporting functionality of the core product, the Revenue Maximizer, and adds critical tools necessary for providers to accurately estimate patient financial responsibility at the point of service:
Web-based, real-time health plan eligibility verification at the point-of-care

The system features "Advanced Payer Logic" providing customers with customized STC control resulting in a superior patient estimate.

Determines in minutes what the patient owes, rather than days.

Shows remaining deductibles, co-pays and coinsurance.

Calculates patient charges against contracted rates with national and regional payer's

Produces a patient-friendly estimate of the patient responsibility.

Ability to send emails to patients regarding transactions

Integrates with leading Practice Management Systems to create true interoperability
After the solution was demonstrated and proposed, The PPS board approved the partnership and agreed to promote Novera Payment Solutions and the technologies to its membership at large for flat fee credit card processing.
Members can gain access to the program by visiting www.noverapaymentsolutions.com/pps .
Today Novera Payment Solutions is the exclusive recommended provider for merchant service accounts to the APTA/PPS membership!