Nearly 80 percent of new-vehicle buyers use the Internet during their shopping process, and nearly one-third consult online ratings/review sites when selecting a dealer, according to the J.D. Power and Associates 2012 U.S. Sales Satisfaction Index (SSI) Study.
To protect your online reputation, it's important to be aware of what's being said about your auto dealership across the web. In a previous article, we discussed 4 Free Software Tools to Monitor Your Auto Dealership Reputation, but it's also important that you are aware of the various websites where consumers are writing reviews about auto dealerships.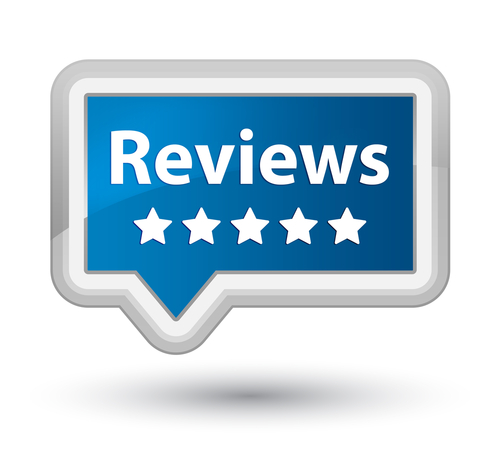 7 Sites You Should Monitor to Protect Your Auto Dealership's Online Reputation
Go to Google and search for your business name.
According to Google's Help/Support Area:
"Currently, you may see two types of pages on Google for a single business. These pages will either be business listings with scores and reviews, or they will be local Google+ pages with social features. You can distinguish the pages by the features available.
If below the cover photo you only see the tabs for About and Photos, along with scores and reviews, then it's a business listing. When business listings appear on Google Maps or in Google Search, clicking on more info or on Google reviews will take you to this type of page. Business owners can verify these pages from the Places for Business dashboard.
Some businesses may have also created pages in Google+. You can identify these pages if there are tabs for Posts, About, Photos, and Videos. If there isn't the option to leave a review, the business owner hasn't verified this local Google+ page.
When a business owner verifies a local Google+ page, any existing listing for the business is merged with the local Google+ page to create a single page with a verified checkmark. Verified local Google+ pages have features of both pages described above–scores and reviews as well as posts from the business owner."
The important piece is that you claim your business listing by verifying your local Google+ page. Once you have done this, you will have the ability to respond to any reviews that have been submitted, as well as flag inappropriate reviews.
Over 102 million people visited Yelp in Q1 2013 to make spending decisions. To help businesses get the most out of their online presence, Yelp Business Accounts offer a suite of FREE tools for businesses.
Communicate with your customers-- privately and publicly

Track how many people view your business page

Add photos, a detailed business description, up-to-date information, history, and specialties

Recommend other businesses
Go to Yelp.com and search for your business name to view reviews. You can create a free account with Yelp, which will then enable you to respond to reviews.
DealerRater established the first car dealer review website worldwide to help consumers find the right automotive dealer online when purchasing or servicing their cars. They enable consumers to search for car dealerships, read and write reviews, and find car deals through the site's classified ads. The service is free for consumers. Dealers can create 4 levels of accounts with DealerRater. The cost varies.

Edmunds.com has a section for Auto Dealer Ratings & Reviews. Consumers can review a dealership in two areas: sales and service. Each review contains an area for the consumer to: write about their experiences, list the pros and cons, state whether they would recommend the dealership to other, and then score the dealership's sales or service department in five areas on a scale of 1-5, or "not applicable". Edmunds recommend that dealers become personally involved in their community. They allow you to comment on reviews and provide additional information. Dealer Ratings & Reviews
MyDealerReport.com allows consumers to write reviews on auto dealerships and rate how them for: Buying Process, Sales Associate, Vehicle Selection, Finance Dept., Trade-In Process, Service Dept. and Sales Press Level. As a dealer, you can request an account here:
http://www.mydealerreport.com/dealers/index.php
Car Dealer Check informs consumers which car dealers honor their promises, their online price quotes, treat their customers with respect and dignity and generally provide a quality service. Users must register to write a review or to respond to a review.
Much like the other sites listed here, DealershipRatings.com enables consumers to review auto dealerships across a variety of areas. DealershipRatings.com does not require the user to register before posting a review, however. There is no specific area for a dealer to create an account to respond to specific reviews as the dealer. Instead, you simply go to your listing (as the consumer would) and click on "Rate this Dealer".
Know What Consumers are Saying About Your Auto Dealership
It's important to take the time to monitor what people are saying about your auto dealership online. Be sure to check the sites above regularly for new reviews and use the 4 Free Software Tools to Monitor Your Auto Dealership Reputation discussed in our previous blog post to help protect your online reputation. Being an informed business owner is being an empowered business owner, and enables you to address reviews (good and bad) in a timely manner. In coming articles, we'll discuss how to respond to negative reviews and how to solicit positive reviews.
About Novera Payment Solutions
Novera Payment Solutions is a leader in the credit card payments industry and is committed to helping auto dealerships and other businesses improve the bottom line by providing significant savings on credit card processing fees through our innovative flat fee pricing model.
The Novera Advantange
Novera's consultative approach allows us to thoroughly educate our clients, equipping them to better understand this complicated industry.

We take the mystery out of the credit card processing business.

We work with all types of businesses across the country, and one our specialties is auto dealership credit card processing.
Contact Novera to learn more about how we work with small businesses, auto dealers and auto dealer associations to provide the most fair and transparent pricing structure available on the market today for credit card processing.