In recent auto dealer news, according to a comprehensive MediaTrac study of 72 auto dealerships and over 6 million repair order transactions from January 1, 2010 through February 29, 2012, "customers chose to stay longer, spend more, and repurchase more often at dealerships that reward their patronage."
Not surprisingly, MediaTrac's study showed that auto dealership customers who were enrolled in rewards and loyalty programs visited their dealership every 4.26 months versus every 6.82 months for non-members. The average annual member spend paralleled the increase in service visits with a 97% increase. Additionally, retention of loyalty/reward members was nearly 60%.
Given these statistics, an auto dealer loyalty program with service rewards can be the difference between growing your business or losing to the competition.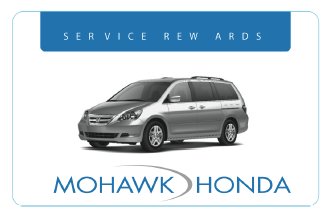 According to Jeff Harden, President of Mohawk Honda and a client of Novera Payment Solutions, "The Mohawk Honda Service Rewards card has been very well received by our customers. Every new customer gets a card preloaded with points at delivery, a sure way to get them coming back to our dealership for service, instead of the national chains."
Sean Grace, President of Novera Payment Solutions, and a leader in the auto dealer payment processing industry encourages auto dealers to take what is in essence a "tax" on the auto dealership (credit card processing) and turn that commodity into a powerful marketing tool through the use of loyalty card programs. This helps auto dealerships sell more cars and get additional service business from existing customers.
Learn more about Loyalty Cards and Service Rewards Programs for your dealership:
How to get started with Novera's Loyalty & Service Rewards Program for Auto Dealers and increase your customer service visits

How to use the Loyalty & Service Rewards Program to bring customers back to repurchase

How (combined with the Loyalty Program) you will see dramatic savings on your credit card processing fees with Novera's flat fee, transparent processing rates for auto dealers