VoIP technology can be confusing to people who have never experienced the difference. Here, we outline the basic differences between VoIP technology and your traditional business phone service. Your modern business needs VoIP … out with the old and in with the new!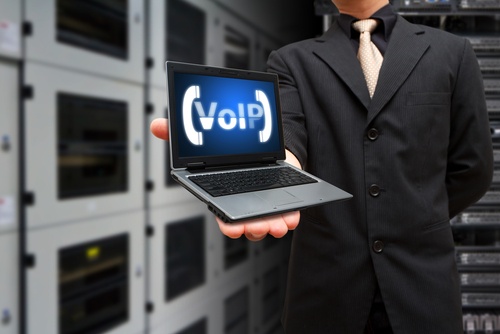 IP NETWORK CONNECTION (VoIP)
VoIP technology uses a completely different infrastructure than traditional phone service does. Instead of your phone calls traveling over the phone company's network, Internet broadband service connects your local IP Network to the cloud where most VoIP providers host their feature-enabling PBX (Private Branch Exchange).
The difference is truly revolutionary: Access to phone service and the Internet are achieved over the same broadband connection. This opens us features and mobility options for your business that enhance your capabilities and save you money. Rather than having outdated hardware in your office, VoIP system can be updated remotely and automatically, which can make the costs considerably less than traditional business phone systems.
TRADITIONAL PHONE TECHNOLOGY
While traditional phone service has been around for many years, the technology is increasingly regarded as antiquated and expensive.
Business phone service is commonly delivered over the PSTN (Public Switched Telephone Network) with either an on-site PBX (private branch exchange) with trunks to the phone company or POTS (plain old telephone service) lines. (That just SOUNDS old, doesn't it?)
PBX is installed at the business location to enable calling features, like routing. The problem is, it is typically more expensive to install and maintain, and it is vulnerable to events ranging from natural disasters to vandalism.
POTS are more similar to your basic home phone service and lack the robust features modern businesses require.
As business VoIP systems gain prominence, traditional providers must adapt to meet business needs, a process that is proving to be slow and costly.
YOUR BUSINESS DESERVES THE BEST
With Novera and our relationship with Vonage, you get the best of both worlds. You can take advantage of cost-saving, world-class VoIP and still have the personalized attention and support that Novera is well known for.
We'd love to talk with you about how we improve your business phone systems through the power of VoIP!