If you are truly ready to grow your merchant reseller business, look to Novera Payment Solutions as your launching pad for success. Our partnership with Worldpay makes us the ideal processing partner. You'll leverage our unparalled support, inbound marketing and lead generation, along with the world-class Worldpay payment gateway and all the benefits that come with it.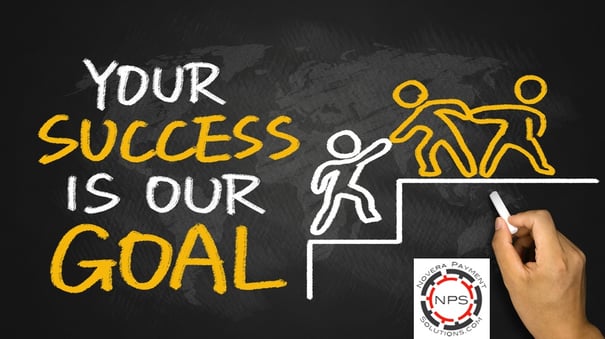 Technologies evolve, your business grows, and we grow with it
You can accept dozens of combinations of payment methods from nearly any device, and customize your payment mix to suit the way your customers shop. The Novera team and Worldpay's team of industry experts can help you provide the best small business credit card processing payments solution for your needs today and for the future. This enables you to spend your time focusing on marketing and increasing sales instead.
Two Important Advantages of the Worldpay Payment Gateway
Help protect your customer data and reduce liability with security options including PCI DSS assessment tools, encryption and tokenization, and EMV chip card acceptance.
Streamline back-office operations and enjoy fast access to funds with next-day and weekend funding.*
We Offer Payments Expertise in a Wide Variety on Industries
Every industry is different, and the Novera and Worldpay team has experts at making payments easier for each one. We'll help you leverage just the right solution for the unique needs of your business—and for your customers.
Healthcare


Integrate payments with patient management software with ease so you can spend less time on administration and more time with your patients.

Professional Services


Accept recurring payments or take payments from your computer, tablet, or phone.

Restaurants


Integrate with NCR Aloha and other major restaurant POS systems to ensure that every payment--and dining experience--goes smoothly.

Retail Shops
Give shoppers a seamless payment experience whether it's in-store, online, or on the go.

Other Small Business
Whatever your industry or business size, we help you provide the best payment solution to meet your customer needs.

Additional Services & Support


No Liability or Risk
24/7 Merchant Support
Dedicated ISO/Agent Relationship Team
Web Based Order Entry and Tracking
Residual Reporting/CRM Portal
Inbound Marketing Support & Lead Generation
Online Resource and Training Materials
Use Your Own Leasing Program
Use Your Own Cash Advance Program
Contact the Novera Payment Solutions today to learn more about our product and service suite for resellers!