LinkedIn Groups are powerful online forums that QuickBooks® users can take advantage of. By joining or creating groups, you can not only engage your customers, but interact with industry peers, and QuickBooks power users.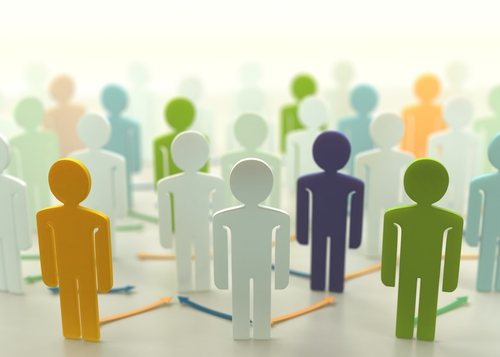 A Quick Overview of LinkedInGroups
Features of LinkedIn Groups
Through LinkedIn Groups, you can collaborate with like-minded professionals and join in discussions about your interests. Not only can you read and share content, but you can find answers to questions, post and view jobs, make business contacts and establish yourself as an industry expert. By starting your own group, you can create customer relationships, gain access to an audience of professionals, raise brand awareness and position yourself as a thought leader.
Creating and Joining LinkedIn Groups
From geographical location to industry trends, you can create or join a group on just about any topic you want. Some groups are set up so the manager has to approve new members, but others are open to anyone who wishes to join. Members can start a discussion on any topic, but occasionally the manager will have it set up to be approved before it is publicized.
Finding LinkedIn Groups
You can join groups by browsing the suggestions LinkedIn has picked for you through the "Groups" tab. Another way to find groups is by using the search tool with relevant keywords for groups you are interested in. You can also see a complete list of LinkedIn groups by selecting "Group Directories" under the "Groups" tab.
QuickBooks® users have six active LinkedIn Groups that are worth checking out!
Having problems with QuickBooks? We're here to help! This is a public group that you can join to ask questions and get answers about QuickBooks.
This is a public group featuring QuickBooks tips, tricks and expert advice from the author of QuickBooks Solutions Guide, QuickBooks on Demand and QuickBooks Essentials DVD Live Learning Series.
This LinkedIn Group is composed of loyal users and product evangelists of Intuit and QuickBooks products.
This is a public group for QuickBooks Online users, trainers, and partners. It's a place for people to post questions about the software and share their tips & tricks.
There are hundreds of integrated 3rd party solutions developed for QuickBooks. This group aims to help Members find the best solution for their specific business needs.
This LinkedIn Group features questions and discussion about integrating other programs and 3rd party applications with QuickBooks, like Novera Payment Solutions InstantAccept plugin.
Sample Third Party App : InstantAccept
Novera Payment Solutions offers a QuickBooks® plugin called InstantAccept®. InstantAccept processes transactions easily at the point of sale, takes care of all the back-end bookkeeping and integrates seamlessly with your payment processing. InstantAccept provides fewer bookkeeping hassles, better security and the freedom to grow your business. With such simplicity and flexibility at your fingertips, InstantAccept frees you to do what you really want to do: run your business.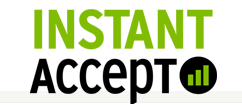 WHO WE ARE
Novera Payment Solutions is a provider of credit and debit card payment services for businesses across America, transparently guiding business owners through the complicated world of credit & debit card acceptance. Novera delivers a unique combination of value, integrity and price transparency that is unparalleled throughout the payment processing industry.
WE BRING VALUE TO OUR CLIENTS
The value lies in both our solutions and our pricing model. Novera delivers an integrated accounting solution for QuickBooks® called InstantAccept® that allows users to automatically have credit/debit card payments made on invoices post into their QuickBooks® accounting software.