Many businesses struggle with getting essential company data from manual processes, varied software programs, and employees who work remotely. The result is lost information, poor customer service, and management decisions based upon inaccurate client and financial data.
The Solution is an Integrated Accounting Payment System
By integrating your accounting system with your business processes, credit card processing, and other programs, you can dramatically improve the effectiveness and profitability of your business. Eliminating manual processes, connecting remote employees and having accurate customer and financial information automatically updated within your accounting system will have a positive impact on your bottom line.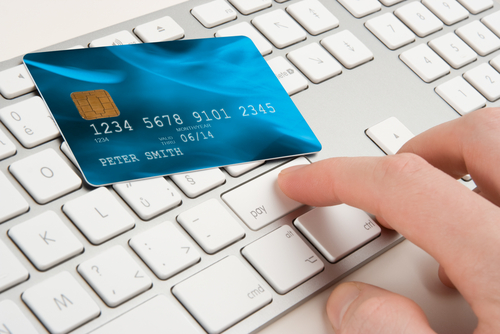 The Novera Integration for QuickBooks® payment processing for credit and debit cards, ACH (Automated Clearing House), EFT (Electronic Funds Transfer), and Electronic Check conversion using a powerful and secure Payment Gateway and Secure Vault Software.
Process credit cards and checks for invoices seamlessly in QuickBooks®.
NO NEED FOR "DOUBLE-ENTRY"
Process your recurring credit card payments on a monthly schedule.

No more need to ever perform a double entry.

Our solution also offers you the ability to choose any merchant account provider, however with our revolutionary

FLAT FIXED FEE credit card pricing model

, were sure you'll want to review the Novera Payment Solution for merchant services as well.
SETUP IS EASY
Our QuickBooks® online credit card processing is easy to use and is up and running within minutes. It is guaranteed compatibility for automated integration within QuickBooks®, so you don't have the need to use old outdated, unreliable, standalone credit card terminals. If your business has customers present to make a payment, then a simple USB mag-swipe reader can be attached in seconds for card swiped transactions.
100% SECURE
The Novera Payment Solutions product is also 100% secure, and both PCI and PADSS certified. When transactions are sent from the software to the gateway it passes all data through a secure socket layer (SSL) which ensure all data is properly encrypted and that it cannot be compromised. Neither QuickBooks® nor Novera itself ever store any cardholder data; data is securely stored in a "Secure Vault". This makes the software PCI and PADSS Compliant so you never have to worry about your payment processing being up to the standards of the cards brands MasterCard/Visa/Disc.
In addition to an easy to use turnkey solution for QuickBooks® users, Novera Payment Solutions has also developed a simple, transparent pricing model utilizing a FLAT FIXED FEE for merchant services.
By utilizing a Flat Fee pricing structure for your business merchant services, you can rest assured you will never pay more than you should for credit card processing.
The Flat Fee never changes and rates will not artificially creep up over time.
WHO WE ARE
Novera Payment Solutions is a provider of credit and debit card payment services for businesses across America, transparently guiding business owners through the complicated world of credit & debit card acceptance. Novera delivers a unique combination of value, integrity and price transparency that is unparalleled throughout the payment processing industry.
WE BRING VALUE TO OUR CLIENTS
The value lies in both our solutions and our pricing model. Novera delivers an integrated accounting solution for QuickBooks® called InstantAccept® that allows users to automatically have credit/debit card payments made on invoices post into their QuickBooks® accounting software.