Small Business Saturday is on November 29, this year ... is your business ready to participate? The goal of Small Business Saturday is to help small businesses do more business!
Founded in 2010 by American Express, Small Business Saturday was started to help businesses get more customers. The day is meant to encourage people to shop at local small businesses on the Saturday after Thanksgiving, instead of the Big Box stores. The day has grown into a powerful movement, and more people are taking part than ever before.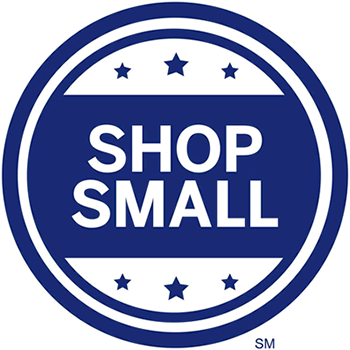 American Express is asking small businesses to join a movement that's made history and help make the fifth year of Small Business Saturday the biggest one yet. There are three ways you can help!
Rally Your Neighborhood

Organize a celebration to get your community to Shop Small on the day. American Express has created a great resource with event ideas that you can download. These are events that other communities have successfully run on Small Business Saturday to get local businesses to participate. Ideas include passsport runs, family days, fun runs, and kick off breakfasts!

Download your free copy here

.

Promote Your Business

Invite customers to shop at your business by creating free, personalized marketing materials. Get a digital banner, signage, and more to help attract a crowd of customers. American Express makes these available to you via their website. You can list your business as a participant on the Small Business Saturday website, create branded printable signage to remind people Small Business Satuday is coming, and drive traffic to your website using free online ads from American Express. All of these resources are available here.

Shop Small On The Day

You are a business owner, but you are also a consumer. American Express encourages you to check out events and small businesses in your neighborhood that you can visit on the day. They have several recommendations for fun things you can do to support your local businesses. When you visit a business on Small Business Saturday, take a photo at the business and post it on social media ... tie it to the movement by using hashtag #shopsmall. You can visit the American Express website to see a list of businesses who have signed up to participate, but keep in mind, if they aren't on the website, they might not even know about it! It's up to all of us to spread the word!

Everyone loves Black Friday and they flock to big box stores for the incredible deals they can get. The idea of Small Business Saturday is to raise awareness of the importance of local small businesses, support them, and ultimately drive business to the Saturday after Thanksgiving. #SHOPSMALL
About Novera Payment Solutions
Novera Payment Solutions is a leader in the credit card payments industry. We are committed to helping businesses improve their bottom line by providing significant savings on credit card processing fees through our innovative and trasparent flat fee merchant account pricing models. We are confident we can save your business money on credit card processing fees!
Save money on your credit card processing fees this holiday season.


Contact us today for a free quote!