At Novera Payment Solutions, we serve clients nationwide providing credit card processing solutions, but many of our customers own very local businesses. We all know that getting your business website found in the search engines can be very challenging, especially in large markets where there is a lot of competition. They key is to optimize your website for LOCAL search. There are several elements to this and ensuring you have a presence in local directories is one of them.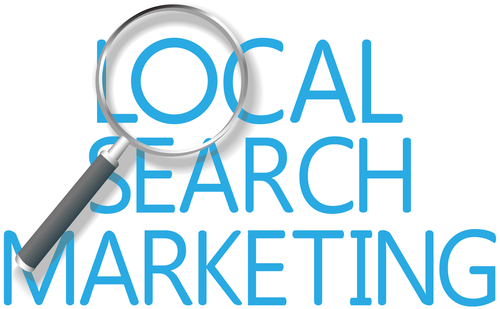 Gain a step on your competition by ensuring you have claimed your business listing on the following seven websites.
1. Google+
With Google being the MacDaddy of all things search, you should start here. It's simple to claim your space on Google+. Simply create the page here (https://plus.google.com/pages/create?ppsrc=bupg8), complete your profile, then verify your page and vanity URL, Add the Google badge to your site (to grow your following), then link your YouTube channel to your page (if you have one). Google walks you through each and every step of the process!
2. Yelp!
Yelp! helps millions of visitors every month find local businesses. To claim your free business page on Yelp! go to https://biz.yelp.com/claiming and click the "Claim my Business" button. Yelp! will walk you through the process of setting up your page listing. You'll be able to enter your business name, address, hours, description, and even add photos to the listing.
3. Yahoo
In spite of Google's dominance in online search, Yahoo remains competitive in local search and news. Yahoo recently made several changes to it's local business listing area and has broken it's listing opportunities into three types: 1) Yahoo Local Basic Listing; 2) Yahoo Local Enhanced Listing (paid monthly); and 3) Yahoo Localworks (paid monthly). With the free basic plan you have all you need. You can add information about your business' products, include a link to your website, and provide your business contact information. To setup your free business listing, go to https://smallbusiness.yahoo.com/local-listings, then scroll down to the center area of the page and click on "Try Local Basic Listing for free".
4. Facebook
If you don't already have a Facebook business page, it's time to make the move. Facebook has millions of users and they check their Facebook news feeds multiple time per day. To create or claim your Facebook business page, go to https://www.facebook.com/pages/create/. As with all the other sites, the most important thing to fill out your business profile completely.
5. CitySearch
Citysearch has provided local reviews for about a decade. Citysearch partners with InfoUSA for local business data. They offer an Express Update service that allows merchants to update their listing data as well as add new businesses. Once you've added your business it can take 1 – 2 months for the information to be on Citysearch. Find out more at: http://www.expressupdateusa.com.
6. SuperPages
SuperPages is top online resource for finding information and insights on businesses and retailers. Every month they help millions of consumers find local business information, including driving directions, hours of operation, and customer reviews. To claim or edit your business listing with Superpages, go to http://www.superpages.com/about/new_chg_listing.html.
7. Foursquare
FourSquare learns what it's users like and leads them to places they'll love. A presence on FourSquare is critical if you have a brick and mortar busineses. To add your business or claim your listing on FourSquare, go to http://business.foursquare.com/claim. FourSquare does a nice job of guiding you through the proces os setting up your business listing.
Make Your Listings Consistent
As you work through the process of claiming and verifying your business listings, the key is to ensure that your business information is consitent across each of them. That means your business name, business address, and business phone should be listed exactly the same on each website. For example, if your address 4325 Smith Parkway, don't spell out "Parkway" on one directory and then abbreviate it on the other. Make all listings exactly the same for best results. While writing this blog post, we logged in on each of these sites and create a business listing ... it took about 90 minutes. That should give you a feel the time investment for your business in getting your local listings claimed.
About Novera Payment Solutions
Novera Payment Solutions is a leader in the credit card payments industry.
Why do we care about your business' local search engine rankings? Because your business success is our business success. We care about the success of our clients and strive to provide information and content which can be useful in growing and promoting your business online and offline!
We are committed to helping businesses improve their bottom line by providing significant savings on credit card processing fees through our innovative and trasparent flat fee merchant account pricing models.