Business accounting can be challenging, but QuickBooks is one solution many businesses use to make it easier. As user-friendly as QuickBooks is, there's still the issue of learning how to use it effectively for your business.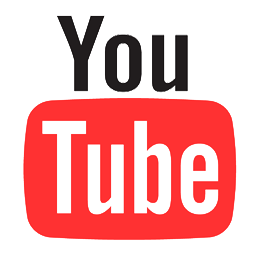 YouTube offers some terrific free tutorials, so we thought we would share some of our favorites.
Mega Niche University
Mega Niche University was formed to cover areas from Internet Marketing, Network Marketing, Social Media, Business Development, Self Development, Training and more. Their YouTube Channel features tons of great QuickBooks tutorials from how to setup a consumer job to dealing with reconciliation problems.
https://www.youtube.com/channel/UCGRBprEqXSJO7XNs5sDT3Ug
Be sure to check out their video on QuickBooks budgeting:
SimonSezIt.com
SimonSezIt.com is the YouTube software training hub to help you learn critical software training skills. They have hundreds of detailed training videos to help you start learning now. If you're new to a specific software application such as QuickBooks, or want to enhance your skills, they can definitely help you learn.
https://www.youtube.com/channel/UC-3e3hAUhDV2lwcoQGD2grg
Be sure to check out their video on Working with the Chart of Accounts in QuickBooks
Adams QB
AQB is one of the country's top QuickBooks Consulting Firms and Intuit Premier Reseller of the Year. AQB offers QuickBooks consulting services and Online QuickBooks training videos. Their YouTube videos are a small subset of the hundreds of online video tutorials available at AQB.com.
https://www.youtube.com/channel/UCw7oLokeTQSN95G8tmkdk2w
Michelle L Long
Michelle is an advanced certified Quickbooks ProAdvisor and author of several books including "Successful QuickBooks Consulting." Her YouTube channel features many QuickBooks tutorials.
https://www.youtube.com/channel/UCbyI83sd_j3FLBiViYAQKHw
Check out her video on the key difference between QuickBooks Pro and QuickBooks Online:
TeachUComp
TeachUComp has been teaching people all over the world how to use software. Their YouTube video features tutorials on popular software programs such as QuickBooks.

https://www.youtube.com/channel/UCfSBAXs9vB_bOS3pqLD6BCQ
Check out their video on Making Journal Entries in QuickBooks:

WHO WE ARE
Novera Payment Solutions is a provider of credit and debit card payment services for businesses across America, transparently guiding business owners through the complicated world of credit & debit card acceptance. Novera delivers a unique combination of value, integrity and price transparency that is unparalleled throughout the payment processing industry.
WE BRING VALUE TO OUR CLIENTS
The value lies in both our solutions and our pricing model. Novera delivers an integrated credit card payments for QuickBooks® called InstantAccept® that allows users to automatically have credit/debit card payments made on invoices post into their QuickBooks® accounting software.