Patient Responsibility Calculation with a Payment Collection System from Novera Payment Solutions
It's called the Revenue Maximizer
Specifically Designed for Healthcare Providers
The Revenue Maximizer payment gateway is a real-time patient responsibility calculation and payment processing system, estimating at the point-of-care what the patient owes. As a web-based system, the Revenue Maximizer uses your current computer hardware and Internet connection (with a small card reader that plugs into the computer's USB port).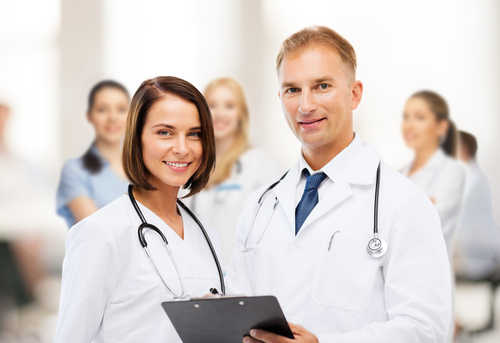 Patient Responsibility Calculator
At the heart of the Revenue Maximizer is the innovative Patient Responsibility Calculator.
The Patient Responsibility Calculator delivers the following features:
Web-based, real-time health plan eligibility verification at the point-of-care

Determines in minutes what the patient owes, rather than days

Shows remaining deductibles, co-pays and coinsurance

Calculates patient charges against contracted rates with national and regional payors

Produces a patient-friendly estimate of the patient responsibility

Integrates with Novera Payment Processing System to enable the collection of patient out-of-pocket costs
Benefits for Providers
Improves cash flow and decreases receivables

Allows upfront patient collections

Facilitates payment of the growing patient liability

Reduces patient bad debt

Integrates with existing workflows

Minimizes calls from patients and to payors, questioning payment outcomes, benefits and eligibility
Benefits for Patients
Reduces confusion and uncertainty about balance owed

Lets patient know out-of-pocket costs at time of service when payment options can be discussed

Increases level of satisfaction with provider
Competitively Priced, Easy-to-Use
The Revenue Maximizer is competitively priced, and requires no application fees. It is as easy to use as email with minimal setup. And because it is Web-based, the Revenue Maximizer reduces the need for point-of-sale terminals and costly, dedicated phone lines.
Contact Novera Payment Solutions for a no obligation savings analysis of your current payment processing system.
Novera Payment Solutions is an Atlanta based Member Service Provider (MSP) of WorldPay: the third largest credit acquirer in the world. Novera is a registered ISO with Visa & Master
Card. Our Flat Fee Merchant Program combined delivers real value from what has traditionally been considered a tax on payment acceptance at the Point Of Care for Health Care Providers.