Therabill and Novera Payment Solutions is dedicated to providing you with the most streamlined system available for processing cards directly within Therabill. Novera has been selected as the preferred provider of integrated payment processing for Therabill for good reason! We understand that not all therapy practices are alike, so Novera's transparent pricing options are designed to guarantee you receive the most cost-effective processing rates tailored specifically to your practice.
Whether you take advantage of our simplified Flat Rate program or our revolutionary transparent Cost Plus Flat Fee pricing we guarantee that you won't pay more than you currently pay for credit card processing and in most cases you will even pay less.
With Novera Payment Solutions integrated solution you will:
1. ACCEPT CREDIT CARD PAYMENTS DIRECTLY WITHIN THERABILL
Easily integrate your Novera Payment Solutions merchant & gateway account with your Therabill account. On your end, that means you can quickly post credit card payments directly to patient accounts. Novera's credit card gateway allows you to enter credit card data in one of two ways: keying in the information manually or swiping the card with a USB swiper that attaches directly to your computer. There is also the option of having our system securely store the credit card data on the secure PCI-compliant gateway. Reducing the need for patients to present cards at every visit.
2. RECEIVE ONLINE PAYMENTS THROUGH THE PATIENT PORTAL
With the Therabill Patient Portal, patients can see their balance owed and pay directly online at their convenience. After your review you can easily post the payment to the patient record with the click of single button.
3. IMPROVE REVENUE CYCLE MANAGEMENT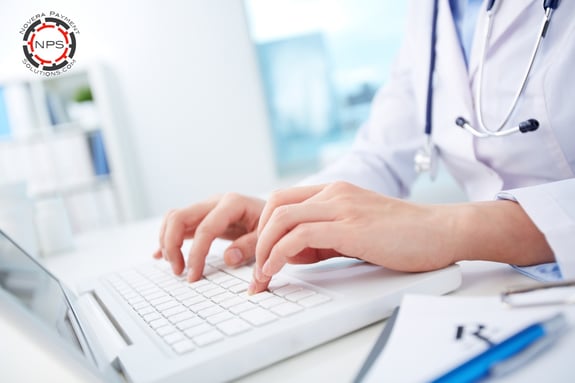 Revenue cycle management is the lifeblood of a successful practice.
a) With Therabill and Novera, patient billing is a breeze. There are two different statement formats: balance and ledger. Select whichever you prefer and quickly bill your patients. Patients can then pay directly through the patient portal.
b) When your insurance companies send ERAs directly to our system, Therabill will receive and post them to your account. Then, you complete the payment-posting process with little more than a click of your mouse.
4. RECEIVE TRANSPARENT AND COST EFFECTIVE PRICING OPTIONS:
With two pricing plans and our rate match guarantee, you can rest assured the you won't be paying more, and more than likely you'll be paying much less!

Plan 1.) A Cost-Plus Flat Fixed Fee: Tailored to fit your practices specific needs. The Flat Fee ranges from $39.95 - $99.95 per month depending on your average monthly volume and is fixed for the life of your account. (Great for larger volume clinics)

Plan 2.) A simplified Flat Rate: 2.99% + $19.95 per month. (Great for starting clinics or clinics on the grow)



Rate Match Guarantee: If it is determined that your current credit card processing rates and fees are less expensive than the preferred rate plans described above, then Novera will gladly match your existing rates.

Request a Free Quote Today!